Remove Yourself From Major Background Check Web Sites
You're private information is everywhere and searchable. You can get old and current addresses and phone numbers all over the place. Companies have published that information on the net for anyone to get access too. Sometimes you get a free limited search other times you have to pay for more detailed information. Well, not everyone is happy to have their information so readily available to anyone with an internet connection.
A Reddit user has compiled a list of opt-out links for the major background check web sites. A few extra
links that didn't make it into the list were added by users in the comments.
Thanks to LawyerCT for bringing this topic up on /r/technology. She

also provided a list of the top sites online that hold data on you.

I decided to go ahead and use this list to collect removal procedures from ALL of these websites and provide direct links or instructions to do so.

The following list was provided as being the "big boys", so if you remove your name from these ones then all the smaller "sites" should fall afterwards.
Sites included are:
Intelius.com
Acxiom.com
MyLife.com
ZabaSearch.com
Spoke.com
BeenVerified.com
PeekYou.com
USSearch.com
PeopleFinders.com
PeopleLookup.com
PeopleSmart.com
PrivateEye.com
WhitePages.com
USA-People-Search.com
Spokeo.com
PublicRecordsNow.com
DOBSearch.com
Radaris.com
Sites not on the list include: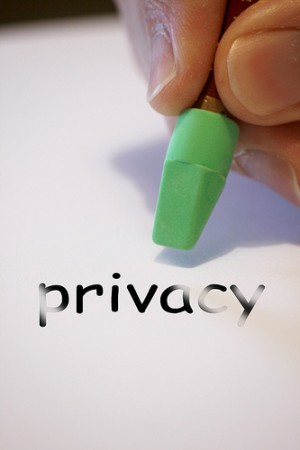 Does this mean all your information will disappear from the internet everywhere? No. It will make it more difficult for someone compiling information on you. These companies maintain that the information they have is all a matter of public record. This may largely be true but I'm sure some if was acquired through marketing monitoring techniques. These are not all the sites that allow people to search your data but these are the major players and, as quoted, any information removed here should then trickle down to many of the smaller sites.
Some of these sites make it nearly impossible to remove your information like Lexis Nexis, good luck with that one.
If you're going down at least go down fighting!
Additional:
http://www.reddit.com/r/technology/comments/j1mit/how_to_remove_yourself_from_all_background_check/
Related Posts :