Minister Farrakhan to the Media, "You're all slaves and you love it!"
Minister Louis Farrakhan, during a commercial break on a Chicago radio show, called the media out on their failure to represent the truth. Cliff Kelley's WVON 1690 AM "The Talk of Chicago" radio show hosted Farrakhan on October 25th, 2011 where the Minister spoke his mind to a room full of reporters. He aggressively took them to task for ignoring their responsibility to the American people and to democracy calling it a "betrayal".
You don't have a democracy when you don't have a free press.
The media representation in the room had a visible look of shame on their faces. It seemed that Farrakhan touched a nerve. It's not like this is something we don't know. They know it too. It is however a different thing all together when it's pointed out to you directly to your face. The media has failed this country because of the monetary influence that has taken over. The Nation of Islam Minister makes a point to highlight the media's slow response to the Occupy Wall Street movement as well. Bloggers and social network users picked up the slack and provided the earliest coverage of what was happening and still provide the bulk of information about the movement.
It's a damn shame. That's why the children are occupying space in New York, in Boston, in Washington, in Chicago, in San Francisco and other cities. Why? Because they're not looking to you as a source of information for them. Look how long it took you all to talk about what was going on in New York. It took you two weeks because the same people that control the banks control the media.
Can we say, "Dug in that ass"? Farrakhan may be painted with a lot of brushes but this is one that produces art. I don't agree with everything he says on other topics but here his remarks are true and on point. The media is controlled and the images that the people are presented with are carefully crafted. His point about technology opening up access to information is a valid reality. I don't know about it being an all thanks due to Steve Jobs reality but point taken that it's because of the
access given by technology. We've seen varying recent examples of the power potential of the internet and social media. During recent uprisings such as the one in Egypt, Twitter users (although there has been speculation that Twitter has blocked Occupy Wall Street from trending) utilized the platform and played a vital role in getting out the blocked information to the world. Social bookmarking sites and communities like Reddit's Occupy Wall Street channel spread the word to all corners of the internet fast and on a large-scale.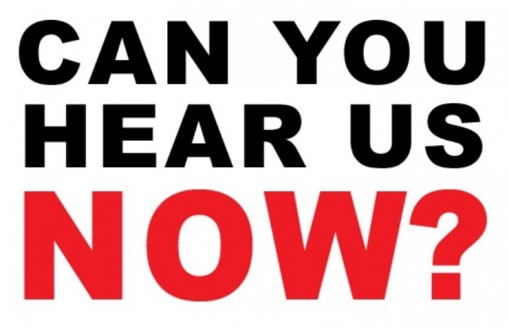 Let's not remove ourselves completely from blame though. Truth is, we let this happen. We allowed ourselves to be run over by not taking action before, by being absent in our duty to be attentive. Those who seek to control like it that way. It's to their advantage. This is why they will try to discredit, co-opt, infiltrate and ignore movements like Occupy Wall Street, uprisings or protests. A united people, a people that are able to communicate are a dangerous threat to them.
Be that threat.
Additional:
http://www.youtube.com/watch?v=IzwrVPjluZw
http://www.ustream.tv/recorded/18109122
http://wvon.com/personalities/cliff-kelley-show.html
Related Posts :