Jon Stewart, MSNBC and an Online Petition Take Aim At Pepper Spraying Cop Anthony Bologna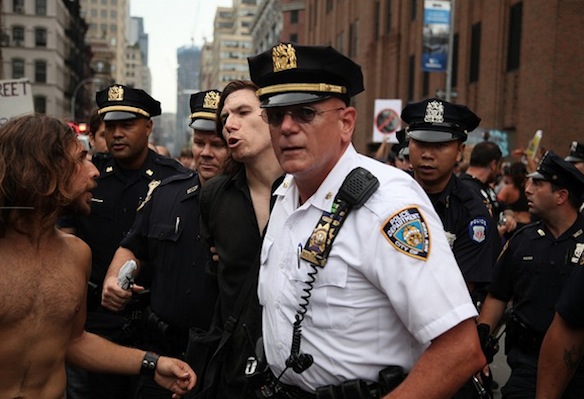 Update: Pepper Spray happy NYPD Deputy Inspector Anthony Bologna Is punished…not really
NYPD Police Officer Anthony Bologna most recently known for pepper spraying corralled female protestors during the ongoing Occupy Wall Street demonstration isn't new to the type of behavior he displayed on September 24th. Apparently this is par for the course for Tony Baloney.
At the 2004 Republican Convention, Bologna was again cited for unnecessary force, and stands accused of false arrest and civil rights violations in a claim filed in 2007.
The Daily Show's Jon Stewart parodies Officer Bologna and makes a point to say that wasn't appropriate behavior. Pretty much everyone agrees except the NYPD who last week said Bologna used the pepper spray appropriately. If by appropriate they were referring to his method of use; hold in hand, aim and press index finger firmly down on the button.
Unfortunately police brutality in the real world isn't as funny. What's even more unfunny than that? Police getting away with it. Which is what happens in most cases. There is a petition on Change.org that aims to change that in this case. With a goal of half a million signatures the petition calls on Mayor Bloomberg to jail Anthony Bologna and remove Police Commissioner Raymond Kelly. The petition is off to a slow start however with less than 6,000 signatures. If that can be used as an indicator, Bologna may not be held accountable for his multiple acts of inappropriate behavior and brutality.What makes this even worse is that Bologna isn't a grunt beat cop, he's a Commanding Officer. He's Deputy Inspector Anthony Bologna.
MSNBC's Lawrence O'donnell on "The Last Word" spoke to the point that cops get away with this type of action often. They know how far their superiors will allow them to go and what they can get away with.

Just as O'donnell says, the NYPD has launched an investigation into the incident which usually means absolutely nothing will come of it. The only way to avoid that scenario is to put the NYPD and Mayor Bloomberg under public pressure. Otherwise, we will see another case of police brutality being swept under the rug. Don't let their phones stop ringing.
Please call:
Mayor Bloomberg: +1 (212) 639-9675 or +1 (212) 788-2958
Deputy Commissioner of Public Information: +1 (646) 610-6700
NYPD Switchboard: +1 (646) 610-5000
First precinct: +1 (212) 334-0611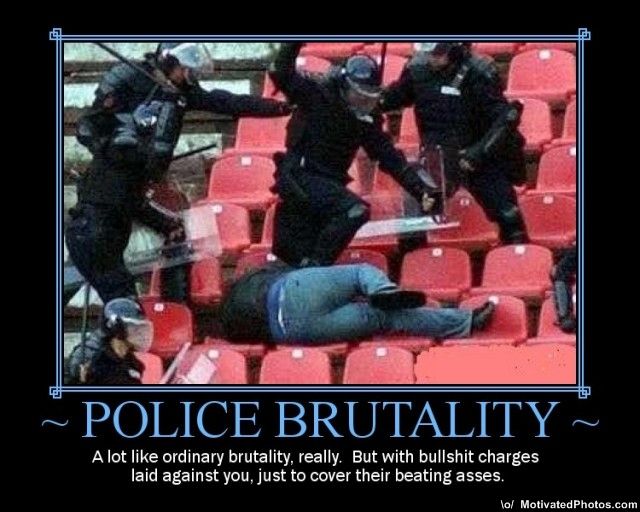 Yea, so not funny at all. Sign the petition.
If the petition page doesn't load, refresh a couple times. Their site has been bugging out lately.
Additional:
http://www.deathandtaxesmag.com/146112/anthony-bologna-petition-remove-mr-mace-from-nypd-force/
http://www.ibtimes.com/articles/222251/20110929/anthony-bologna-nypd.htm
http://www.mediaite.com/tv/jon-stewart-takes-on-pepper-spraying-nypd-cop-anthony-bologna-aka-tony-baloney/
http://www.nydailynews.com/news/ny_crime/2011/09/29/2011-09-29_probe_nypd_bigs_nasty_peppering_of_protesters_spray_it_aint_so.html
https://occupywallst.org/article/Officer-Bologna/

Related Posts :