Police Aggression Against Peaceful Protesters During Union Square Occupy Wall Street Protest
While on a peaceful march near Union Square in downtown Manhattan, multiple female protestors were penned up in the street by orange mesh baricade, then maliciously maced.
The Occupy Wall Street protest continues in Union Square at the time of this posting. At least 80 people have been arrested. During the height of the tension police took an aggressive posture against peaceful protesters in Union Square. Earlier there seem to be a mainstream media black out on the protests that started on Wall Street and have been going on since September 17th. However a few outlets have posting articles to their websites.
A petition has been created on the White House website in order to get the government to recognize what is going on with the Occupy Wall Street protest movement. GlobalRevolution continues their live broadcast from Union Square.
#OCCUPYWALLSTREET – 9/24/11 – University Place and 12th Street. Watch the man in the red shirt get pushed by a cop, then raise his hands and back away. As he tries to speak peacefully

to the officer, he is tackled violently to the ground and arrested.
Occupy Wall Street Police Abuse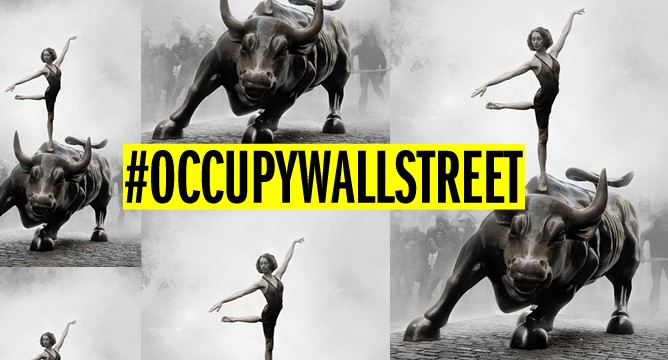 Additional:
http://www.cbsnews.com/stories/2011/09/24/national/main20111240.shtml
http://www.adbusters.org/campaigns/occupywallstreet
https://wwws.whitehouse.gov/petitions/!/petition/recognize-men-and-women-who-are-occupying-wall-street/tX0ZX8Z7
Related Posts :