New iWork for iOS X Mavericks seems to have Alzheimer's
The age of Os X Mavericks has begun. With the new operating system, Apple has updated or downgraded, depending on who you ask, their productivity suite, iWork. Apple citizens are not happy. The iWork suite of applications contains Pages for word processing and layout design, Numbers for spreadsheets, and Keynote for presentations. These applications competed directly with Microsoft's Office for the attention of Apple desktop computer users. It's iOS version battled it out in the smartphone arena. The desktop application hasn't seen a major update since the release of iWork '09. So the new release was a welcome announcement to users. Even more exciting was that Apple was making the new version free to new users. There was dancing in the street until people actually got a copy of the latest iWork software.
"…the company ended up removing a large number of features from the OS X edition of the suite, with both Pages and Numbers boasting fewer capabilities and a general lack of support for automation and scripting." – macworld.com Power loss: Reactions to the new iWork for OS X
Apple has done this before. Even under Steve Jobs' watch. When Apple moved from the robust iMovie 6 HD to iMovie '08 there were many features missing from the previous version. Users raised such a ruckus that Apple eventually relented and put iMovie 6 HD on their website as a free download.
Apple's Quicktime player has been stripped as well. Quicktime lost it's pro capabilities upon the "update" from Quicktime 7 to Quicktime X in 2009. Several OS X iterations later and those pro options haven't been returned.
Who can forget the move from Final Cut Pro to the new Final Cut Pro X? Aside from the radical new redesign the newer version of Apple's video editing software was missing a lot of things from it's predecessors. In this case though, many features have since been restored in subsequent updates.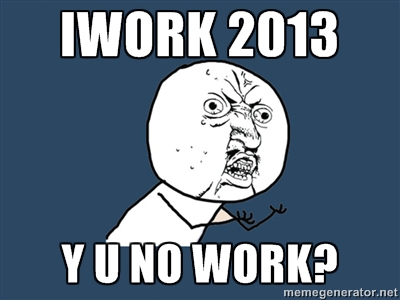 Apple has never been afraid of overturning the apple cart. They did it with the introduction to OS X, they did it with the introduction of the Intel chips, and of course Final Cut Pro X. In those cases they did so in order to move things forward and the decisions have worked well. Apple is making the
iWork suite cross compatible with all the iterations spanning desktop, mobile, and web. Dumbing down the desktop version to the level of the mobile platform seems opposite of what they should have done. Apple seems to be, yet again, going for the larger user base which would be that of iOS. I, for one, don't want to iOS on my desktop. They are two different worlds. Any serious productivity isn't being done on an iPad or tablet. You'd think that upgrading the iOS versions to the level of the desktop would make everyone happy. Who knows though, Apple may have a larger plan that will justify their actions.
The big issue is Apple's air of pretentiousness when it comes to doing such things. iWork is missing many features that users have come to rely on and that are pretty standard in other productivity applications and there hasn't been a word of explanation from Apple headquarters about why. When they introduced the updated suite and its new features in their presentation there was no mention of things missing. At the very least give users a heads up upon introduction. An explanation when they are losing their collective minds would also be the polite thing to do.
Learning that the 500 page book you've just completed and designed isn't completely compatible with the new Pages after you've installed the update isn't something you want to find out when you click Open. Or that once it's opened you are missing functions you need that you had in the previous version causing you to have to reinstall (real scenario and if it's happened to you there are ways to restore your old iWork documents). There's a growing list of things missing in the new Pages word processor in a thread that has been viewed over 28,000 times on the Apple forums called; "Why does Apple get rid of so many useful features in new pages?"
My point is, it's a matter of respect for those that support what you do. At least let them know what is happening. Staying silent and providing no answers to their questions is pretentious and quite douchey. It's even worse for a company like Apple that receives fierce brand loyalty from the people who use their products.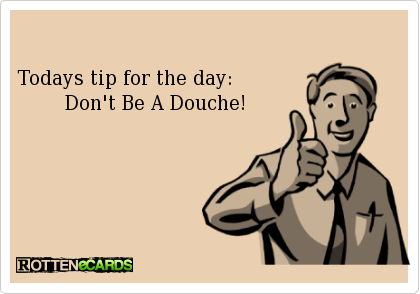 Seriously.
Additional:
http://www.macworld.com/article/2058331/power-loss-reactions-to-the-new-iwork-for-os-x.html
https://discussions.apple.com/message/23488122#23488122
http://techcrunch.com/2013/10/26/stop-freaking-out-about-iwork/
http://en.wikipedia.org/wiki/IMovie#Criticism_of_iMovie_.2708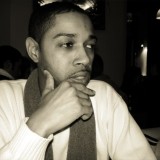 Related Posts :