Japan's new tsunami minister quits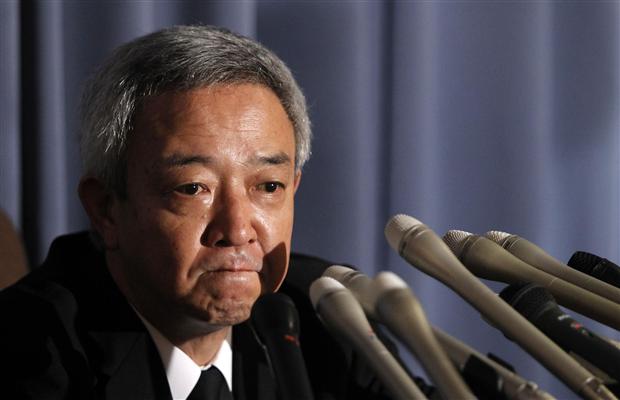 "And in the comedy section of Japan today…" LOL You gotta love when the internet makes politicians lose their jobs over dick pics and talking down to people. Japan's new tsunami minister,
Mr Ryo Matsumoto, decided to try to throw his weight around and bully the Governer of disaster hit Miyagi, Japan. Luckily, the video hit youtube or who knows what would have really happened. The following video is in Japanese and the English explanation is below the video.
Japan's new tsunami minister, Mr Ryo Matsumoto, made some controversial comments over the weekend during his first trip as minister to the disaster-hit northeast region of Japan. He expressed frustration that he was made to wait for Yoshihiro Murai, the governor of Miyagi, and subsequently refused to shake his hand upon arrival.

Instead, he said: "When a guest comes to visit, do not call up the guest until you have arrived in the room. Do you understand?" After scolding the governor, Mr Matsumoto, 60, turned to journalists in the room and told them it was off the record, saying that if anyone reported his words their company would be finished.

However, less than 24 hours later, footage of his behaviour was posted on the Internet. One YouTube clip has since been watched more than a million times.

Mr Matsumoto attracted further criticism when he told local leaders that the government would not provide financial assistance unless they produced good rebuilding proposals.
Additional:
http://www.montrealgazette.com/news/Japan+tsunami+minister+quits+tears
Related Posts :