Japanese Government To Spread Radioactive Rubble From Fukushima All Over Japan
As if the Japanese people haven't had it bad enough the Japanese government now wants to spread the radiated rubble from the Fukushima area around the country. The first stop is Japan's most known city and home to the busiest intersection on the planet, Tokyo. Because obviously not enough people have been affected by the March disaster that consisted of a major tsunami, the largest earthquake in Japan's recent history and a nuclear power plant meltdown that spewed radiation into the environment and raised radiation levels around the world.
Tokyo's local government officially accepted 1,000 tons of rubble from Iwate; they will transport the debris on trains, burn it and use the ashes as landfill in Tokyo Bay starting at the end of October 2011. Iwate Prefectural government estimates that the rubble contains 133 bq/kg of radioactive material. This would have been illegal before March, but the Japanese Government changed the safety level for rubble from 100 bq/kg to 8000 bq/kg in July, then again to 10,000 bq/kg in October. Tokyo officials announced that they will accept 500,000 tons of rubble in total.
Even worse, most of the public in Japan are unaware that they are going to be playing host to radiation filled rubble. Take this headline as an example "Tokyo under illusion that things are normal while Fukushima remains a war zone". That isn't a slight to the people of Tokyo but it serves as a reminder that the situation in Fukushima is still in bad condition to say the least. Tokyo is just the first city that has excepted shipments but the government is trying to get others to follow suit. This will mean that even areas that weren't affected by the disaster will get to take part in the festivities.
Activists and artist have begun to try to spread the word about what is about to take place. They are calling on the international community to help put a spotlight on what's going on to try to stop it. A petition, The Letter from the World : "STOP Spreading Contaminated Rubble all over Japan", has been created to garner support. Sign it. Share it.
It was reported on Oct. 7 that the Watari district of Fukushima was not designated by the government as a "specific evacuation recommendation spot."

The following day, at an information session held for local residents at Watari Elementary School, participants demanded to know why their district was excluded from the list when it was a dangerous place for children to be, to which a government official responded: "It's not a final decision."
The government is trying to make things seem like it's not as big of a
deal as it is. It's par for the course for governments and agencies with major disasters. It's like they are more concerned with the publicity than the people. Japan continues to raise the standard of what is considered a "safe level" of radiation since March. Instead of trying to give a false image, just be honest. The Fukushiima area is in bad shape and that won't change any time soon, like possibly hundreds of years or more soon. Instead of, as the flyer I received said "Spread it out and thin it out", declare the Fukushima area uninhabitable and evacuate the people. Nobody is trying to build condos near Chernobyl even 25 years later. This is not a circumstance when image is everything. There is no shame in saying "we have a problem."Admit the obvious, swallow the pride and look towards solutions to help with the residual radiation.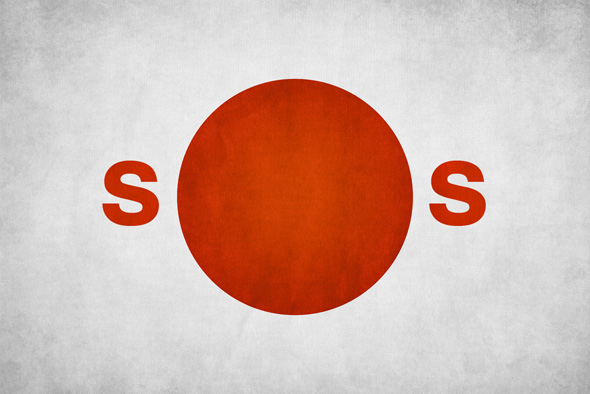 Japan was hit with a domino effect of disasters all at one time, it is a situation that would overwhelm any emergency contingency plan of any nation, it's ok to say you got knocked down but don't take everyone down together.
Additional:
http://mdn.mainichi.jp/mdnnews/news/20110929p2a00m0na010000c.html
http://www.stopspreadingradiation.org
http://www.oneworldnonukes.org/
http://mdn.mainichi.jp/perspectives/news/20111010p2a00m0na001000c.html
http://onmugen.blogspot.com/2011/03/easy-natural-alternatives-for-radiation.html
Related Posts :