Posted on | March 30, 2014 | 2 Comments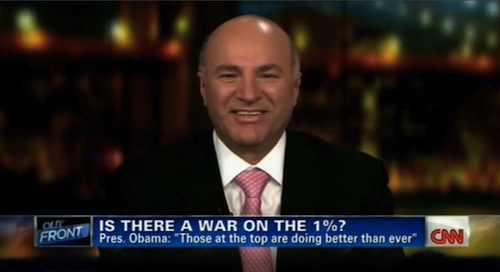 Businessman and investor, Kevin O'Leary, mostly known for starring in Shark Tank in America and Dragon's Den in his home country of Canada, was interviewed on CNN by Erin Burnett's Out Front. This appearance took place towards the end of February but this video clip of Kevin advocating for less government regulation and against the minimum wage increase has experienced a resurgence on the Internet lately.
Kevin, Kevin, Kevin. I was going to let this pass without a comment but it just kept popping up. There are many faults with Kevin's logic here. I'm surprised Erin Burnett didn't push back a bit harder, especially on misleading ideas like the 1% paying taxes at a 38% tax rate while the middle class only pay 12% on average. Most of us who were paying attention during all the presidential campaigning for the 2008 and 2012 elections are familiar with this misleading bit of lip service. More than likely those reading this pay a higher tax percentage than Mr. Wonderful does; ask Mr. Warren "There's only three people on the planet richer than me" Buffet and Politifact. So there's no need to go into that.
What's come under barrages of scrutiny is now being defended in the soundest way we have ever seen. The argument against the "1%" has always been a major issue every since the exposure of activists years ago. Rarely has a person of the "1%" ever gone to great lengths to defend their side and what they believe. – conservativepost.com After His Response, CNN Immediately Regretted Asking Kevin O'Leary The '1%' Question
Yup, it sure does sound good at times. Kevin speaks well and he's confident in what he delivers, which is why some people believe these cons. It's how politicians get us to vote for them even though they continue to show us that they will lie during the campaign just to get in office. "Confidence" is where "con" comes from in this sense; a "con man" is literally a "confidence man". I'm not suggesting that the grinning Canadian is a pulling a con, I think he actually believes what he's saying. It's how you get a better deal.
A few things bug me though that people like O'Leary keep trying to push on people. He remarks early on about the "vilification of the 1%"; that misnomer really grinds my gears. People using this line of talk are trying to further this idea of a war on the rich for being rich. Kevin O'Leary is an entrepreneur investor who worked his way up to the about $300 million net worth he has today. I don't demonize him for that achievement, nor do I think most American's hate him or other monetarily successful people for their net worth specifically. It's not necessarily the fact that the 1% have astronomical bank accounts that have people calling them out, it's what they are doing with it, how they are taking advantage of others and the system, and how they are stepping on people to increase that wealth. This is America, we love people to be successful. Being successful is apart of our tagline. "Live the American Dream" is right up there with "I'm Lovin' It", "Built Ford Tough", and "Just Do It" for most influential slogans. The 1% aren't being vilified for being successful they are being criticized for being dicks. The wealth gap has always been here, sure, but it's never been this wide. It's not just a massive disparity by accident either, it's taken a constant sustained effort of an impressive amount of greed and entitlement to get it to these levels. We're talking about super human levels of douchebaggery here. It's hard work.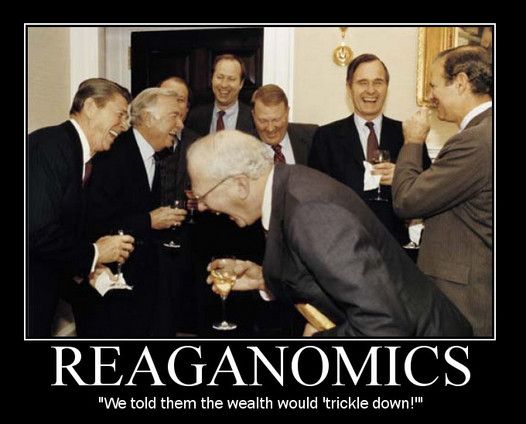 The Job Creators. These guys love this. It's like their preferred weapon. Again though, it's misleading. And again, we heard a crap ton about this during the debates about extending the Bush tax cuts for the wealthy. They needed those cuts to create jobs even though they had those cuts all along yet hadn't created them. The problem with O'Leary's attempt at putting the job creation ideology in a solitary box is that it tries to make people believe that a job alone is the cure-all. He doesn't say "living wage job creators". Just jobs. I can be a job creator right now if I offered 100 people $1 a month to do something for me. Boom, I just created one hundred jobs. But, those workers can't live on that, they can't even buy a candy bar these days from that wage in America. I just created jobs though, so you're logic means nothing here peasant!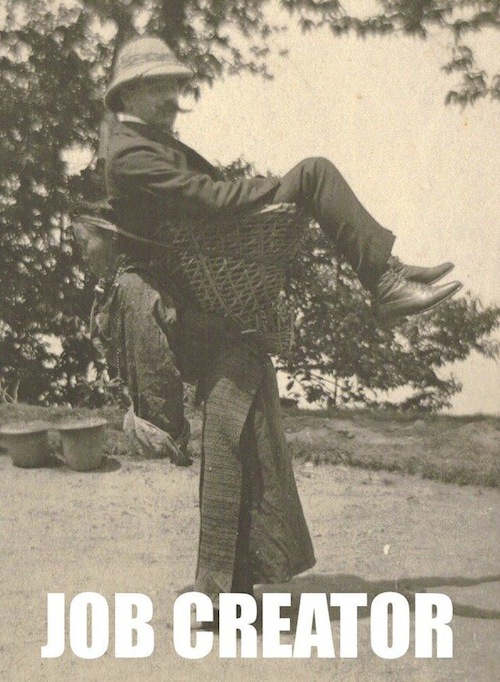 The response will be, "The market won't allow it because someone will pay them higher for the same thing and take your workers." That would always be true if there were more jobs than people and those jobs paid living wages. The number of people far exceed the number of available jobs the Kevin O'Leary's of the world create. So in terms that O'Leary would understand, supply is less than demand. This will never change so the market correction idea is bogus and they know it. Supply is always going to be a premium commodity when the product is jobs. So in my extremely ludicrous $1 a month wage scenario the market won't step in to force my price higher because even if every single job available was filled, there would still be people looking for work. If someone gets desperate enough they will take that price. And I could sit there knowing I could pay $2 a month and it wouldn't affect me at all but never you mind, I need all the extra I can get; I don't have enough cars yet.
People don't get a job just for the sake of having a job. People get jobs to make an income, to provide for themselves and their families. I'm sure I can come up with any number of jobs to be done around the house but no one will want them if I'm not paying. This steadfast delivery of the talking point "we can create more jobs" also carries with it an unsaid "and you should be happy to get what we give you" with it. Listen again when people start saying it. The idea sounds great on the surface and the defenders pit the middle class, small business owners, liberals, conservatives, and everyone against one another while they laugh all the way to the bank.
Now I'm not saying a minimum wage increase will solve all the problems either; even though as Burnett pointed out it will raise many out of poverty. I'm also not diminishing the importance of business or the jobs they create. I am challenging the ideas that O'Leary and those that think like him put forth in regards to how they use "job creator" as a multi-pass as a reason to allow them to operate with impunity. I suspect that business will just pass along the minimum wage increase to the customers and eventually the spread will be the same as it is now prompting a need for another increase. It's like how the cost of living keeps going up. Or they'll see it as the customers now having more income so they can increase their prices to get that extra 1ooth percent of profit they missed, because business operates like it's never seen a bell curve or taken a basic economics class. O'Leary said we have a "growth" problem. We aren't growing as fast as we should. Should is a wishful term. Nothing grows forever except maybe stupidity. Limited resources, limited currency, limited customers does not equal unlimited growth. Sustainability is what lasts forever. Look "sustain" is right there in the word. You can fake continued growth by cutting costs, shipping jobs overseas, reducing benefits, streamlining production, or firing workers which will allow you to operate at the same high profit margin and pay out those inflated large salaries and bonuses but you can't get infinity out of the finite.
It isn't robbing the rich to give to the poor when you are correcting injustices that you've been committing just because you have been committing them so long it feels like it's normal and how it's supposed to be. But it is robbing the poor to use your power, money, and influence to make sure the poor stay poor. You're company looks after a handful of people, while the government has to look after the welfare of hundreds of millions. You alone are not before them. Let's not forget that the reason regulations came about in the first place is because the industries were taking advantage of the workers. The abuses of power, control, and influence is what put the yolk on the necks of business. Ironically, it's the abuses committed by the 1% that brought about the regulations that make it more difficult for the small business that the 1% keep trying to stand behind as a reason to have regulatory rules loosened. And people are buying it lock, stock, and barrel. Of course, too much regulation can make it impossible for those wishing for a fair share to do anything but too little makes it possible for those wishing for everyone's share to do everything.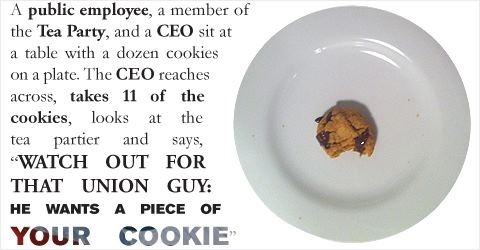 Shhh, use your inside voice Kevin.
Additional:
http://outfront.blogs.cnn.com/2014/02/25/shark-tank-investor-kevin-oleary-defends-the-1-percent/
http://conservativepost.com/after-his-response-cnn-immediately-regretted-asking-kevin-oleary-the-1-question/
http://www.nytimes.com/2011/08/15/opinion/stop-coddling-the-super-rich.html
http://www.politifact.com/truth-o-meter/statements/2011/aug/18/warren-buffett/warren-buffett-says-super-rich-pay-lower-taxes-oth/
Posted on | February 9, 2014 | 1 Comment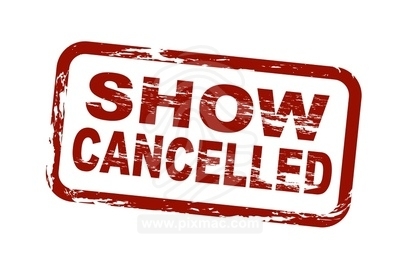 Well it seems good conscience and public outrage may have won out over Capitalism. The so-called "celebrity boxing" match between the killer from Florida and rapper DMX has been cancelled. Is this a precedent? I think this might be a precedent. Maybe, just maybe, if we try we could make this part of the culture. I'm a dreamer. Anyway, in these few and far between moments we should rejoice. The promoter Damon Feldman tweeted the news.
Done with George Zimmerman if you had a major payday sitting in front of you , I know no one else would walk away like I did ***Next!!

— Damon Feldman (@hollywoodbox11) February 9, 2014
I made the right decision I could of made big $$$ but I would rather be happy

— Damon Feldman (@hollywoodbox11) February 9, 2014
That's good to hear. Feldman has been fielding questions and comments like crazy on his Twitter account since the announcement of the match. Unfortunately he's right, it would have been a big payday for him. That's part of the problem. No matter how many finger waggers are out there, or how disgusting it would be to put Zimmerman on TV in any capacity that doesn't involve him going to jail, people would still pay to watch. Those that don't find the faux-watchman a slug while still holding on to the false comforting notion that the young man he killed was a thug would no doubt be sitting in front of the television waiting for the round one bell. Even some of those that find the event distasteful would be glued to their set to see degrading train wreck unfold. Then, following the fight, the cable news talk shows would be out in full force replaying clips while commentating. That's not Feldman's fault.
I want everyone to know this is all entertainment that's all

— Damon Feldman (@hollywoodbox11) February 7, 2014
Entertainment. What is it? Can we commodify everything as entertainment? From the Roman coliseums to broadcasting the vitriolic dogma of political agendas, entertainment has always been a go to excuse to avoid taking responsibility for what is being put on display. It's not Feldman's fault that people want to see it but the responsibility is on him and those involved regarding it's promotion and profit from it. Just because you can, doesn't always mean you should. Science, I'm also looking at you!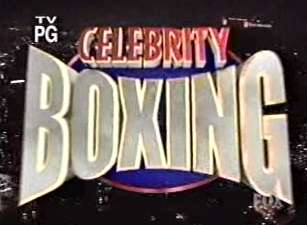 We should all do a bit of a gut check. When the first news of potential fight broke there were all kinds of people entertaining the idea of seeing the bad guy get his comeuppance. I saw the news feeds, message board posts, Twitter responses, and Facebook shares.
Thankfully it seems public pressure won out over potential profit. It doesn't happen often. Whether or not it was stopped because of pressure, or people came to their senses, or because Damon Feldman realized that this much controversy may net him a big payday now but hurt his business and brand in the long run, let's be happy it has been stopped.
George Zimmerman is not a celebrity and should never be regarded as one nor associated with an event that has celebrity in the title. This guy has become infamous for killing a teenage boy and threatening lady friends with firearms. So he is ready for the ring and has been trained in MMA yet his excuse for shooting Trayvon Martin was self-defense because he was in fear for his life? This doesn't belong on television and he doesn't belong in any spotlight that isn't coming from a police helicopter or a prison guard tower.
So let's give a slow-clap for public push back against the fight and for the decision to end this fiasco.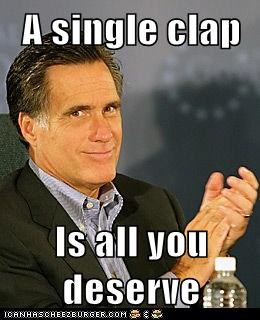 Just don't clap to enthusiastically. Remember, at one point this was a thing. A real thing. And you were probably, briefly, interested.
Additional:
http://www.nydailynews.com/news/national/celebrity-boxing-match-george-zimmerman-dmx-canceled-article-1.1607120
http://www.xxlmag.com/news/2014/02/fight-promoter-cancels-dmx-vs-zimmerman-fight/
Posted on | November 1, 2013 | No Comments
The age of Os X Mavericks has begun. With the new operating system, Apple has updated or downgraded, depending on who you ask, their productivity suite, iWork. Apple citizens are not happy. The iWork suite of applications contains Pages for word processing and layout design, Numbers for spreadsheets, and Keynote for presentations. These applications competed directly with Microsoft's Office for the attention of Apple desktop computer users. It's iOS version battled it out in the smartphone arena. The desktop application hasn't seen a major update since the release of iWork '09. So the new release was a welcome announcement to users. Even more exciting was that Apple was making the new version free to new users. There was dancing in the street until people actually got a copy of the latest iWork software.
"…the company ended up removing a large number of features from the OS X edition of the suite, with both Pages and Numbers boasting fewer capabilities and a general lack of support for automation and scripting." – macworld.com Power loss: Reactions to the new iWork for OS X
Apple has done this before. Even under Steve Jobs' watch. When Apple moved from the robust iMovie 6 HD to iMovie '08 there were many features missing from the previous version. Users raised such a ruckus that Apple eventually relented and put iMovie 6 HD on their website as a free download.
Apple's Quicktime player has been stripped as well. Quicktime lost it's pro capabilities upon the "update" from Quicktime 7 to Quicktime X in 2009. Several OS X iterations later and those pro options haven't been returned.
Who can forget the move from Final Cut Pro to the new Final Cut Pro X? Aside from the radical new redesign the newer version of Apple's video editing software was missing a lot of things from it's predecessors. In this case though, many features have since been restored in subsequent updates.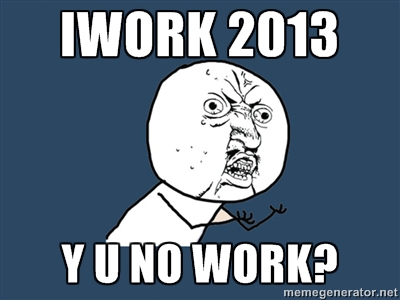 Apple has never been afraid of overturning the apple cart. They did it with the introduction to OS X, they did it with the introduction of the Intel chips, and of course Final Cut Pro X. In those cases they did so in order to move things forward and the decisions have worked well. Apple is making the iWork suite cross compatible with all the iterations spanning desktop, mobile, and web. Dumbing down the desktop version to the level of the mobile platform seems opposite of what they should have done. Apple seems to be, yet again, going for the larger user base which would be that of iOS. I, for one, don't want to iOS on my desktop. They are two different worlds. Any serious productivity isn't being done on an iPad or tablet. You'd think that upgrading the iOS versions to the level of the desktop would make everyone happy. Who knows though, Apple may have a larger plan that will justify their actions.
The big issue is Apple's air of pretentiousness when it comes to doing such things. iWork is missing many features that users have come to rely on and that are pretty standard in other productivity applications and there hasn't been a word of explanation from Apple headquarters about why. When they introduced the updated suite and its new features in their presentation there was no mention of things missing. At the very least give users a heads up upon introduction. An explanation when they are losing their collective minds would also be the polite thing to do.
Learning that the 500 page book you've just completed and designed isn't completely compatible with the new Pages after you've installed the update isn't something you want to find out when you click Open. Or that once it's opened you are missing functions you need that you had in the previous version causing you to have to reinstall (real scenario and if it's happened to you there are ways to restore your old iWork documents). There's a growing list of things missing in the new Pages word processor in a thread that has been viewed over 28,000 times on the Apple forums called; "Why does Apple get rid of so many useful features in new pages?"
My point is, it's a matter of respect for those that support what you do. At least let them know what is happening. Staying silent and providing no answers to their questions is pretentious and quite douchey. It's even worse for a company like Apple that receives fierce brand loyalty from the people who use their products.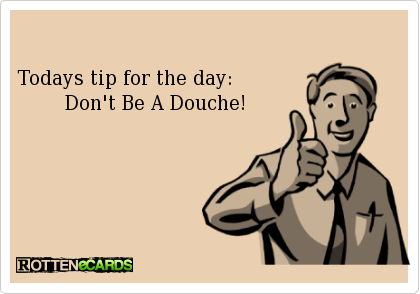 Seriously.
Additional:
http://www.macworld.com/article/2058331/power-loss-reactions-to-the-new-iwork-for-os-x.html
https://discussions.apple.com/message/23488122#23488122
http://techcrunch.com/2013/10/26/stop-freaking-out-about-iwork/
http://en.wikipedia.org/wiki/IMovie#Criticism_of_iMovie_.2708
Posted on | October 4, 2013 | 10 Comments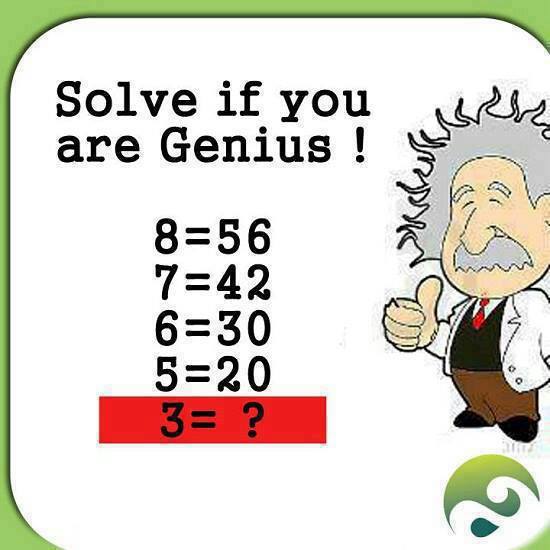 There is a puzzle plaguing the very fabric of sanity on Facebook and the rest of social media. The debate over the answer rages on. For those here only looking for the answer, scroll down below the quote box. If you want to try to solve it first, stop reading now.
Solve if you are Genius!

8=56
7=42
6=30
5=20
3= ?
The answer is 3. If your timelines or feeds are like mine you have no doubt seen this puzzle. Another form of this quiz adds "9=72″ in the list of statements and replaces the cartoon Einstein with Calvin from the Calvin and Hobbes comic strip. Responses range from potential answers of 3, 6, 9, 14 and 42 (referring to The Hitchhiker's Guide To The Galaxy) to long debates and explanations of how they arrived at their answer. Most people agree on 6. An Internet search has yet to turn up the source of the problem. Apparently one iteration of this puzzle image has over 25,000 retweets on Twitter and over 16 million Twitpic views. It is a defining question of our generation!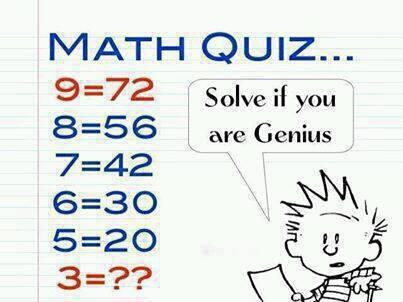 As I stated above, the answer is 3. The reason is because the preceding statements are false statements to make you think there is a pattern to mislead you. 9 never equals 72, 8 never equals 56, and so on. 3 never equals anything other than 3. The problem doesn't set up a premise by saying "If these statements are true then what does 3 equal?" It just presents you with incorrect answers and in an effort to solve the problem we look for a pattern. It's similar to the kid's word joke that leads you to the wrong answer so everyone can laugh at you.
Spell mop……
Spell hop…….
Spell pop…….
What do you do at a green light……..
Raise your hand if reading that you thought "stop" when of course the answer is "go". It's the same with the math problem, you are expecting to follow the pattern instead of paying attention to what you are being asked. It's misdirection, magicians rely on it. Neil Strauss, author of The Game, demonstrates this idea using 3 coins.
Looking over the discussions, responses, and reasoning going on in these threads to try to make the answer be anything other than 3 and defending their own rationalizations, I realized it was sort of a mirror to the way we think. Even when presented with the logical answer we many times will ignore the logic, facts, and truths and argue the incorrect point we believe. We see this all the time. It reminds me of pretty much every political argument that has ever taken place. Even when presented with facts that counter their reality people will emotionally cling to the false belief or point and argue it until they are hoarse. It is something we all have done at one time or another.
Mitt Romney's recent presidential campaign was famously guilty of this.
Mitt Romney's campaign said on Tuesday that its ads attacking President Obama's waiver policy on welfare have been its most effective to date. And while the spots have been roundly criticized as lacking any factual basis, the campaign said it didn't really care.

"We're not going to let our campaign be dictated by fact-checkers," Romney pollster Neil Newhouse said at a panel organized by ABC News.

This is a different standard than the one Romney himself has held up for the election-season ad wars. Reacting to attacks by a pro-Obama super PAC, Romney recently told a radio station that "in the past, when people pointed out that something was inaccurate, why, campaigns pulled the ad." huffingtonpost.com Mitt Romney Campaign: We Will Not 'Be Dictated By Fact-Checkers'
The point is, sometimes we need to take a step back, assess the situation and question what it is we are arguing and be open to the possibility that might be incorrect.
For example, this whole post could be me doing exactly what I observed others doing in defense of their answers. I could be incorrect about the answer being 3 but I'm not.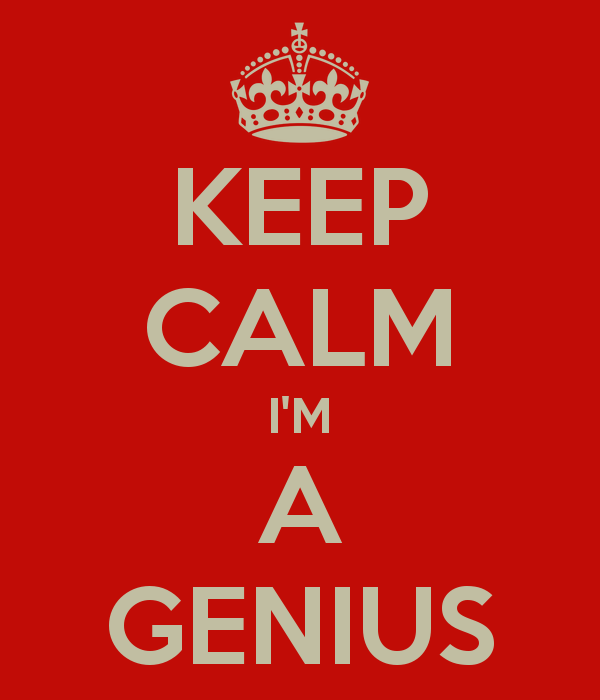 Because I'm genius.
Posted on | June 9, 2013 | 1 Comment
It has come to light that the NSA, via a secret court order, is being handed the information on the calls of millions of people on the Verizon network.
The order, signed by Judge Roger Vinson, compels Verizon to produce to the NSA electronic copies of "all call detail records or 'telephony metadata' created by Verizon for communications between the United States and abroad" or "wholly within the United States, including local telephone calls".

The order directs Verizon to "continue production on an ongoing daily basis thereafter for the duration of this order". It specifies that the records to be produced include "session identifying information", such as "originating and terminating number", the duration of each call, telephone calling card numbers, trunk identifiers, International Mobile Subscriber Identity (IMSI) number, and "comprehensive communication routing information".
The Obama Administration is defending it's right to do so. I don't know if this constitutes a "warrantless wiretap" since it's by way of a court order but it's still unnerving to say the least. This order is for an ongoing basis and includes local calls, so this clearly is the government listening in on everyday Americans. According to the court order, the request satisfies the requirements to do so as laid out in 50 USC § 1861.  (Read the court order here: http://www.guardian.co.uk/world/interactive/2013/jun/06/verizon-telephone-data-court-order) It appears, from the court order, that the ongoing basis lasts until July 13, 2013. Parts of the order specifically states that this information is to be kept secret. Whoops. Also, this is a curious line, "This Order does not require Verizon to produce telephony metadata for communications wholly originating and terminating in foreign countries." If you aren't interested in those calls then it says to me that they are specifically looking at us. What do I know…I"m no lawyer.
Mr. President, I am disappoint. If I'm reading the flow of events correctly, in regards to the NSA and Verizon, then this isn't an "illegal wiretapping of American citizens" however it's still a very uncomfortable violation into one of the aspects of what is supposed to be good about life in America and the American way of life. This is not supposed to be who we are.
The Verizon records aren't the only one's passing through government hands. Other major information and tech companies have been implicated in such activity. The government allegedly has direct access to the servers of at least 9 power processors of American's personal information and habits through it's PRISM program.
The program, code-named PRISM, has not been made public until now. It may be the first of its kind. The NSA prides itself on stealing secrets and breaking codes, and it is accustomed to corporate partnerships that help it divert data traffic or sidestep barriers. But there has never been a Google or Facebook before, and it is unlikely that there are richer troves of valuable intelligence than the ones in Silicon Valley.

Equally unusual is the way the NSA extracts what it wants, according to the document: "Collection directly from the servers of these U.S. Service Providers: Microsoft, Yahoo, Google, Facebook, PalTalk, AOL, Skype, YouTube, Apple." – washingtonpost.com U.S., British intelligence mining data from nine U.S. Internet companies in broad secret program
Those companies cover pretty much everything most people do online. Of course several of those heads of the companies in that list of nine have come out saying that it isn't true. Even, Zuckerberg himself said the government doesn't have direct access to Facebook's servers. Others have said if this were happening they weren't aware and have denied knowing about any program such as PRISM. I'm sorry but we don't believe you. It's bad enough that those companies are keeping massive database records on user's activities on and off their sites but the U.S. Government and Britain are peeking in as well. This isn't anything new either. PRISM started back in 2007. Wired.com wrote about the massive NSA data center in 2012. The majority of it all goes back to that dreaded Patriot Act. For the curious, propublica.org posted an unofficial timeline that brings us up to present day in an article titled "Mass Surveillance in America: A Timeline of Loosening Laws and Practices".  George Orwell says "Hi".
Now before the partisan battles start happening, this is a methodology that started with George Dubya Bush and Obama is now a continuing sponsor of those tactics. So there is fault to go around, however we Hoped for Obama to Change the course we were headed towards, not continue some of it. Again, Mr. President, I am disappoint.
This is a pattern that has been slowly building in our society to the point where people are becoming more and more comfortable and apathetic towards this type of privacy intrusion and erosion. Even the latest cool, comfort, or convenience feature for your smartphone plays a part into people being more at ease with corporations and the government knowing our every move. Looking at you Google Now. How'd we get here? How'd we let it happen? 9/11 birthed the fear that set this all in motion. It's because we are scared and fear makes us comply. Scared of the shadows, scared by the media, scared of each other, scared of opposing views, scared of red or blue in addition to brown, black, yellow, and red. We've become quivering masses of  easily entertained in-fighting anxiety sufferers. Not quiet the nation of which Japanese Admiral Isoroku Yamamoto in the film Tora! Tora! Tora! spoke about after the Pearl Harbor attacks by saying, "I fear all we have done is to awaken a sleeping giant and fill him with a terrible resolve."
In what should have set the Internet on fire, the Verizon and NSA revelation, seemed to have been shrugged off to some degree; at least according to the Huffington Post. Remember how the Internet went after the politicians when the SOPA came out and how bunched up the collective cyber-panties were at Instagram's proposed TOS change? Nothing seems to have happened. The usual suspects are protesting like Freepress.net with their "Dear President Obama: Stop Spying on Me" petition. (I signed. You should too.) But, I haven't seen a major online uproar. Maybe I missed it but where's Reddit or Anonymous even? Are we at the point where we've given up? Are we more comfortable with the government having that information than companies? Maybe we just don't know what we could possibly do about it.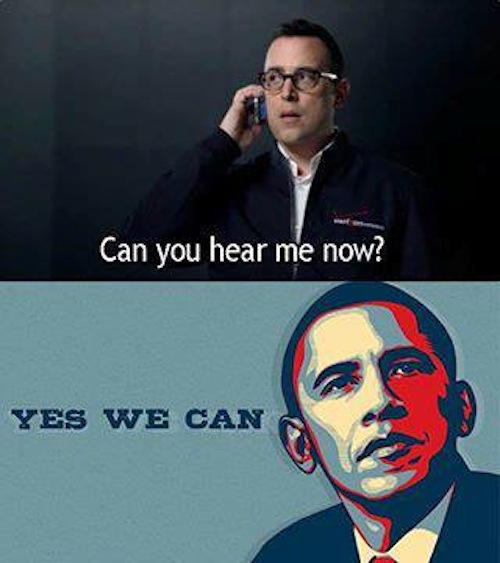 I posted the Verizon/NSA article to Facebook (yea they recorded that I suppose) and one response was, "What can be done?" Good question. The government won't listen to the people directly so pressure has to be put on the parts. Any elected official that voted in favor of this should never see an office again. Likewise any of these major corporations should immediately see a drop in their customer base and by extension their bottom line. That will force the corporations with the deep pockets, connections and high powered lawyers to lobby the government. The people need to be vocal about these movements so the powers that be know that this is exactly why people are doing these things. It's not enough to just cut off your Verizon phone but you need to send them a letter telling them why. Granted they were under court order but some companies just hand the information over. Plus if a major corporation gets a million letters stating that they just lost as many customers because they don't trust them then the company will put up a fight with the government. Don't get that new iPhone and tell Apple why. Tell Microsoft where to shove the Xbox One and why they are shoving it. This list supposedly shows which companies have publicly fought the government in order to protect your private data and who hasn't. Although, with the secret PRISM program coming to light it may all be for show while your information is handed off in secret.
The point is, the people are the power but that power needs to be strategically applied. The people need to act cohesively. Fox and Friends are now against the wiretap even though they were for it when Bush proposed it. After you've briefly shook your head open the doors for them to join in. The government bows to big corporations and big corporations are bowing to the government and we the people are fodder in the middle. That being said, I still believe in the power of the people in mass. Mike Lupica at the New York Daily News says we are losing the war on privacy. It's true, we do have our backs against the ground and a boot on our necks. I don't think this is a fight that will be won with a single march or a petition or two. I encourage those as well but as I said in regards to fighting Monsanto our greatest weapon is the Capitalism that we are under. Make people's cash flow shake and things start to happen.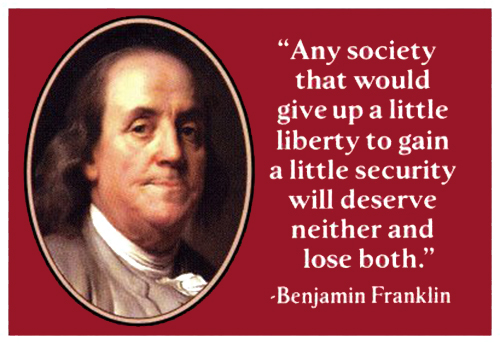 Additional:
http://www.guardian.co.uk/world/2013/jun/06/nsa-phone-records-verizon-court-order
http://www.guardian.co.uk/world/interactive/2013/jun/06/verizon-telephone-data-court-order
http://www.washingtonpost.com/investigations/us-intelligence-mining-data-from-nine-us-internet-companies-in-broad-secret-program/2013/06/06/3a0c0da8-cebf-11e2-8845-d970ccb04497_story.html
http://projects.propublica.org/graphics/surveillance-timeline
http://www.wired.com/threatlevel/2012/03/ff_nsadatacenter/all/
Posted on | May 28, 2013 | 4 Comments
May 25th, 2013 saw a worldwide coordinated protest against GMO tyrant Monsanto. According to the schedule there were at least 430 planned marches. I've seen news reports claiming the protests happened in anywhere between 250-400+ cities with estimates of about 2 million people in attendance worldwide.
"Protesters in more than 50 countries mobilized on Saturday for a series of demonstrations against agricultural business titan Monsanto, far surpassing the organizer's expectations, the Chicago Sun-Times reported.

"If I had gotten 3,000 people to join me, I would have considered that a success," activist Tami Canal told the newspaper. Instead, she said the "March Against Monsanto," which originated as a call to action via Facebook on Feb. 28, drew about two million people to demonstrations in 436 cities in 52 countries." – rawstory.com 'March Against Monsanto' protests attract millions worldwide
It's an impressive display to be sure. One that you would think would be taken seriously. But is it? Sure Monsanto is seeing great resistance but they are still going strong. Even several countries have banned Monsanto and many of their Frankenfoods. The United States however isn't really seeing such action. Attempts to get legislation passed to simply require GMO's be labeled are being shot down. Let's not forget the "Monsanto Protection Act"that allowed seeds to be planted even before they are deemed safe by the USDA. The powers that be don't seem to be listening or care. Monsanto says it's not their responsibility to make sure the food is safe, it's the FDA's job. The FDA says it's the food producers job. A letter on file with the FDA from July 2000 from Illinois resident Gail Thompson highlights this lack of accountability. It doesn't help the cause when former Monsanto executive, Michael Taylor, is a high-level FDA decision maker. Monsanto seems to have people in their pocket while others are scared. In one case a whole state seems to be nervous of incurring the wrath of the corporate behemoth. Vermont recently voted in favor of a bill that would require GMO labeling but would only go into effect if certain conditions were met that probably won't be anytime soon.
The most frequent point of opposition voiced on the floor concerned a likely lawsuit from the biotech or food industries that the Attorney General's Office estimates could cost the state more than $5 million. – thegrist.org Vermont House passes GMO-labeling law
You can tax your brain trying to figure out why requiring people be told what they are eating would result in a credible lawsuit and how come not telling people the truth about what is in their food apparently does not. Weird? No…capitalism, corporatocracy, sell-out leaders and those with no integrity or a good solid pair.
The worldwide protests are a great way to show opposition and should continue. These types of activities bring like-minded people together, serve to alert the uninformed, and potentially fire up the apathetic. What else can be done though? It's not like we can protest everyday or can we? Of course we can. In a capitalistic system the protest that is paid attention to the most is the one done with dollars. A protest is great for the reasons previously mentioned but if it doesn't do anything to the bottom line of the corporations then they'll scratch the annoying itch and move on with their day. This isn't just a social issue where just showing up with millions of people will make things happen. This fight heavily relies on the rules of economics and that is its Achilles' heal.
In order to carry out an ongoing protest in between these massive events we have to become more diligent with our dollars. We have to stop buying what we are protesting against and buy examples of what we what to be offered. It's not a one day, part-time protest. It has to be a lifestyle course change. We do have the power of numbers and the connectivity of social media to our advantage. This blog at Care2 gives 10 Ways to Take Action Against Monsanto. There are also two smartphone apps that are out at the forefront of making informed purchases that will aim to aid in that fight. Fooducate and Buycott help by allowing you to scan barcodes of food items and gives you information with which you can make decisions. Is that food GMO? Is this product affiliated with the mean old Koch brothers? Fooducate has been around in obscurity for several years while Buycott is a more recent offering.
Information is power. They are using the control of information against us why not return the favor? Imagine if those 2 million global protestors used those apps or followed those tips. Or both. Imagine if those 2 million people said we aren't going to buy this specific product anymore. That's a direct action that will get serious attention, that's an itch they can't ignore because doing so makes them lose money and that is their weakness. The people are the power. We just have to always remember that fact and focus that power in a way that maximizes our strength.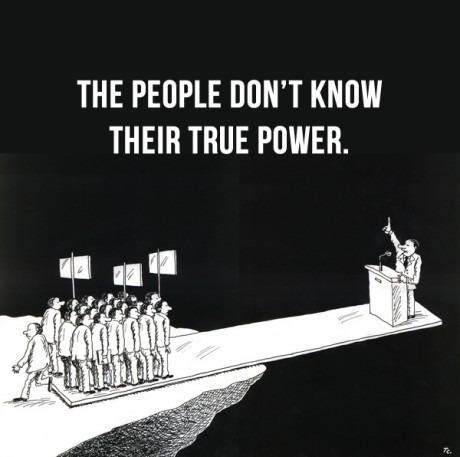 March on.
Additional:
http://www.rawstory.com/rs/2013/05/25/march-against-monsanto-protests-attract-millions-worldwide/
http://www.huffingtonpost.com/2013/05/25/march-against-monsanto-gmo-protest_n_3336627.html
http://grist.org/news/vermont-house-approves-gmo-labeling-law/
http://www.fooducate.com/
http://www.buycott.com/
http://www.forbes.com/sites/clareoconnor/2013/05/14/new-app-lets-you-boycott-koch-brothers-monsanto-and-more-by-scanning-your-shopping-cart/
http://www.naturalnews.com/039993_fooducate_GMO_smart_phone.html
Posted on | March 24, 2013 | 2 Comments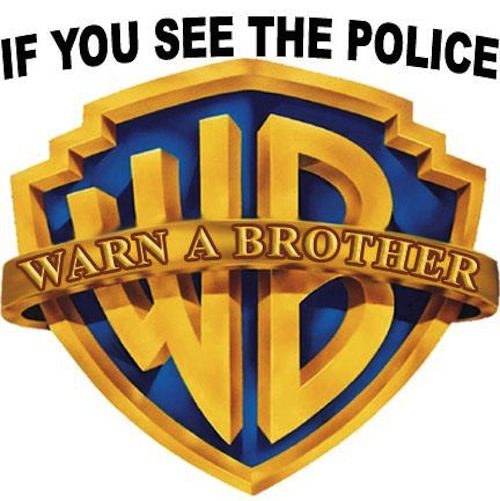 The class action lawsuit against NYPD's criminal stop and frisk policy is under way. Two of the officers testifying in the case, Officers Adhyl Polanco and Pedro Serrano, have indicated that the NYPD has a set quota for how many of these constitutional violations must be carried out per officer per month.
The Department has conducted more than 5 million stops since Mayor Bloomberg took office in 2002, more than 85 percent of which targeted blacks or Latinos and only 12 percent of which resulted in criminal charges. Both Serrano and Polanco testified that supervisors required at least 20 summonses and one arrest each month, and that they were pressured to stop individuals — regardless of the grounds for doing so —  under threat of punishment. Polanco also said police later added a stop-and-frisk quota of five per month. – thinkprogress.com Officers Say NYPD Sets Quotas For Stop-And-Frisks And Arrests
I'm sure it's evident at this point that I don't condone this practice. Not only is it a violation of an individuals rights but it also is a form or tyranny that leaves residents in a constant state of paranoia. The lack of results and the lopsided number of Black and Latino victims indicates that not only is the practice ineffective but also that there is something more going on. The topic for today, though, are the quotas.
It's long been a not very well kept secret that police are operating on a quota system. I don't believe there has ever been any official admission of that fact but everyone is aware that it is happening. NYPD Police Commissioner Raymond Kelly danced around a jury finding in 2006 that quotas were used by saying that the NYPD has "productivity goals" no different than any other job. Herein lies the problem, law enforcement isn't the same as other jobs.
What NYPD, policy makers, and all other branches of law enforcement need to understand is that protecting and serving the public doesn't work by setting arrest marks to hit or by shooting for certain citation goals in order to bring in revenue. Capitalistic ideals don't fit here. Quotas should never be used. They turn police into hunters and the public into prey.
Officer Adhyl Polanco, who was initially responsible for calling attention to the quotas via a series of secret recordings made back in 2009, told the court he'd been required to make five stop-and-frisks a month by union delegates and police supervisors. Polanco, who said fellow cops called him a rat after he went public with the recordings, testified officers often felt pressured to make unconstitutional stops in order to meet those quotas. "We were handcuffing kids for no reason," he said. "I don't want my kids to get shot by a cop who's chasing them to write a '250.'" - http://gothamist.com
Hunters. Prey. This is contrary to the cops being so called "Peace officers". The very existence of arrest and citation quotas corrupts the environment. It also puts people into the system that otherwise wouldn't or shouldn't have been. It forces police to not protect citizens but to treat them all as suspects. Anti-bullying campaigns are all the rage these days but here we have a case where bullying is a mandated policy. And it's not working. These policies have long left the realm of protecting the public and just exist simply to justify budgets by giving the illusion that their tactics are needed. Those without he purse strings are just as much at fault here as well. The more incidences recorded, the deeper the stack of paperwork to use as evidence to ask for more money when budget time comes around. And all this for the low low cost of tainted futures, victimization, dehumanization, tyranny, and rights violations. What a deal. Whatever happened to the idea of "innocent until proven guilty" or the mentality that "it is better that ten guilty persons escape than that one innocent suffer?"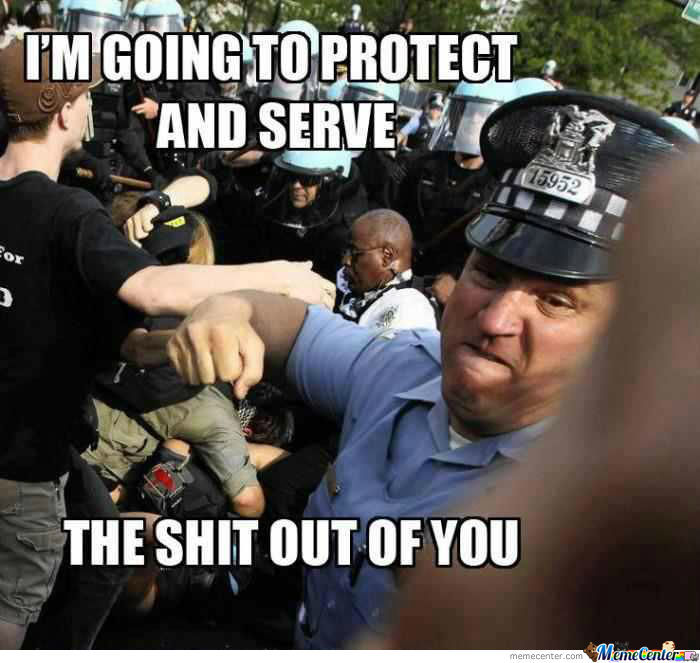 Quotas not only harm the public but do a disservice to the police officers that are held to such a practice. Officers are more effective when there is a symbiotic relationship with the communities and neighborhoods they are supposed to protect. What is it that we tell children? "You can trust the police." Quotas don't allow for officers to learn their areas and form relationships with those in their districts. "We're here to help," isn't heard nor believed when it's communicated as "We're here to protect the living hell out of you for your own good!" Officers and their superiors need to check that mentality and the ego that's fed by it. All police departments have some form of community outreach programs but we're a little suspicious of your sincerity due to the presence of your boot on the collective necks of the community. These practices are fostering and promoting the very attitudes and mentalities that lessen the effectiveness of that outreach.
Law enforcement and public protection isn't a "bottom line" or "hit the numbers" situation. This isn't something to be judged by a quarterly earnings report. We're talking about nurturing communities here not sales of the latest widget.There is an enormous responsibility in keeping the peace in society. Along with that responsibility is an even greater serving of trust on the plate. It's also dangerous, indisputably dangerous. I don't believe anyone has ever argued that it wasn't but it makes it even more so when you are mandated to treat everyone as a combatant in a war zone. There are many ways to execute the "enforcement" part of the law. Get the criminals, please do, but you don't take out the gunman by shooting the hostage first.
Additional:
http://thinkprogress.org/justice/2013/03/21/1753601/officers-say-nypd-sets-quotas-for-stop-and-frisks-and-arrests/
http://gothamist.com/2013/03/21/stop-and-frisk_trial_cops_say_they.php
http://gothamist.com/2013/03/22/nypd_officer_caught_on_tape_orderin.php
Posted on | January 10, 2013 | 1 Comment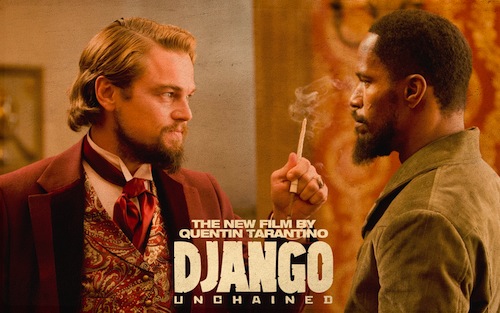 Quentin Tarantino's Django Unchained really has people talking. Even Minister Farrakhan weighs in with his positive dissection of the Django Unchained in this slightly spoiler-giving interview starting at about 19 minutes in until the 33 minute mark. So I had to see what all the buzz was about. This isn't so much a movie review as it is a commentary on the external talk about the film. If you haven't seen the film, read on, this writing is spoiler free.
So now I've seen it and I liked it. First off, Leonardo DiCaprio was acting his ass off. Aside from a few accent slips here and there from a few of the actors, the film was well done. Tarantino know's the ins and outs of the 40+ year old genres he's attracted too. It's not a history film and it's not meant to be. I didn't get the sense that it made light of the atrocities of slavery, except for the fact that he made a spaghetti western involving slavery which may be the point of disgust for many, nor did it feel like a kill whitey revenge flick to me. It felt like a man going to get his woman. The violence, pacing, acting, and bad-assery was all what you come to expect from a Tarantino movie. The film is a bit different in the sense that I don't recall slavery being shown to this degree, if at all, in the context of a western before. To put it in perspective, the tv show Bonanza took place sometime around 1857. So compare, the Cartwright's very progressive attitudes about race over in Nevada with Django on the other side of the country getting whip trees on his back at the same time. Hoss and Little Joe dealt with the evils of racism but I don't think slavery going on was ever addressed; the world of the Ponderosa was a bit more like the 1960′s instead of the mid-1800′s. Django Unchained is kind of similar to Inglorious Bastards but better. Where Bastards was a nod to Hogan's Heroes, Unchained tips a hat to Shaft.
Before I even saw the film I could already understand some of the objections being raised against Django Unchained, most notably from people like Spike Lee and Tavis Smiley, being that it was Tarantino's baby. I said I'd reserve judgment though. I even commented to that point on Gangstarrgirl's article "Six Lessons I Learned About People From 'Django Unchained'". Honestly, some part of me wanted to be disgusted so I could rant about it. Tarantino has an infatuation with genre films especially those in the categories of Grindhouse, Hong Kong cinema, and most obviously Blaxploitation films. Those films portray the people in them in a certain light that may have been acceptable in the day they were produced but have since been seen to not be the case. The problem with Tarantino's resurrection of these types of characters in this day and age is the question of, "Where does that motivation come from?" Is Quentin just fanatical about film and fascinated with the genre's themselves because it evokes a nostalgic emotion in him from when he was a kid or, and more specifically in the case of Blaxploitation films and black characters, is it because he's most comfortable with the caricature and stereotypical representation of the people in those films? Tavis Smiley touched on that idea in an interview with Newsweek (by way of TheDailyBeast).
"I don't know what's inside Tarantino's heart; what I do know is what's inside his head, because that's what we see on film. If what's inside his head is connected to what's inside his heart, then this brother needs some help." – Tavis Smiley. thedailybeast Tavis Smiley on Quentin Tarantino's Django Unchained
I think this is at the crux of the Tarantino criticism. What's in a person's heart is always hard to figure out. A big criticism of Django Unchained had to do with what some considered excessive use of the N-word. I agree that Tarantino seems to be a little more comfortable with using the N-word than he probably should be, or more to the point, with making films that utilize that word so freely. There is a potential level of arrogance in his defiant continuation of finding plots to use the slur in and about telling black stories in general. Apparently his next film is about black troops in WW2 that, as Tarantino puts it, "go on an Apache warpath and kill a bunch of white soldiers and white officers on a military base and are just making a warpath to Switzerland." That being said, in Django Unchained's 1858 Mississippi setting, I don't believe he'd be far off base with the frequency and viciousness of use of the N-word for that time period and location.
To be fair to Spike Lee, some of the craziness about his remarks seem to be media infused. I can only see where he commented once or twice about the film. The way the media overwhelmingly covered his comments made it sound like he was on a mission to burn down the world. You writers need to chill out, this is hardly a slam, more like a personal opinion.
"I cant speak on it 'cause I'm not gonna see it," he tells VIBETV. "All I'm going to say is that it's disrespectful to my ancestors. That's just me…I'm not speaking on behalf of anybody else." – vibe.com Spike Lee Slams Django Unchained: "I'm Not Gonna See It"
Spike has a right to his opinion. I think the media went overboard with it though. If Spike really feels some kind of way about the disrespect then a good response would be a slavery film epic on the level of his Malcolm X or Spielberg's Schindler's List. Although if he had a hard time getting funding for Malcolm X and George Lucas couldn't get money for Red Tails, I doubt those that hold Hollywood's purse strings want us to see that reality in blockbuster season. Which could also be part of the opposition to Tarantino's vision.
Tarantino taking liberties with black culture and history becomes even more questionable now that you can own your very own slave action figure. I think the spontaneous puberty inducing Slave Leia was the only acceptable slave action figure although I'm sure there were a number of people disgusted with the misogyny. So if people weren't already upset enough, here's where you get to surpass that feeling. Black slavery and everything that came with it, has come after it as a result of it, and everything that is still affected by it, was and is the most devastating thing to happen to a people in recorded history. Bar none. And now Quentin Tarantino, a white man in a country where white men have long dictated the narrative of so-called minorities and women, who has a raging hard on for the N-word, has turned the often glossed over as a rule, history of slavery in America into a sometime slapstick gore fest of a film with merchandised toys no less. Quentin Tarantino also dissed the iconic mini-series Roots. I really do get it.
No one wants someone else to speak for them especially not those that benefited from oppressing that speech. No Tarantino didn't own slaves directly but white privilege is real. Hell, after reading what I just wrote, I kinda want to join Kat Williams in smacking Tarantino. Focus. The point is I didn't feel like Django Unchained was an assault on black history but I can understand how some would. I didn't get the sense that the point of the movie was to tell a slavery story but a story that was set during that time. After seeing the film you might not feel that this silliness was worth your aggravation. On the other hand, this is like at least Tarantino's second Blaxploitation-esque flick. If that WW2 joint comes off similar, his slip may start to show. I don't think this is the film nor its story serious enough to warrant a complete freak out.
The toys though….the jury is still out.
Additional:
http://colorlines.com/archives/2013/01/slavery_in_film.html
http://gangstarrgirl.com/2012/12/six-lessons-i-learned-about-people-from-django-unchained/
http://www.vibe.com/article/spike-lee-slams-django-unchained-im-not-gonna-see-it
http://www.thedailybeast.com/newsweek/2013/01/04/tavis-smiley-on-quentin-tarantino-s-django-unchained.html
http://www.motherjones.com/mixed-media/2013/01/tarantino-django-unchained-western-racism-violence
http://theinterrobang.com/2013/01/tarantinos-next-film-to-revisit-ww2/
Posted on | December 18, 2012 | 1 Comment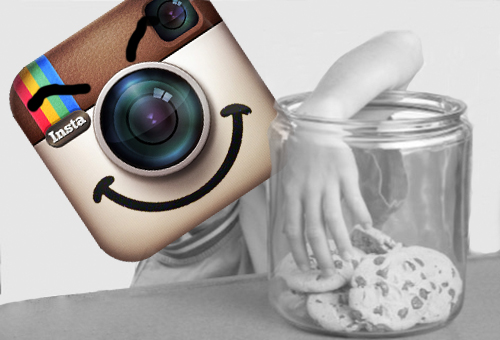 Instagram unveiled their new Terms of Service on Monday that is set to take effect on January 16, 2013. Then the earth moved. Their new TOS gave them the rights to sell your filtered photos free of finagling a fair fee or asking your permission. (Points for alliteration?) Picture sharers were visibly upset, as seen in their Instagram photos. Ok that's not true but they were mad and had good reason to be.
Some or all of the Service may be supported by advertising revenue. To help us deliver interesting paid or sponsored content or promotions, you agree that a business or other entity may pay us to display your username, likeness, photos (along with any associated metadata), and/or actions you take, in connection with paid or sponsored content or promotions, without any compensation to you. If you are under the age of eighteen (18), or under any other applicable age of majority, you represent that at least one of your parents or legal guardians has also agreed to this provision (and the use of your name, likeness, username, and/or photos (along with any associated metadata)) on your behalf. – instagram.com Privacy and Terms of Service Changes on Instagram
The interwebs went crazy at the possibility of Instagram and some soul less corporation making money off of their loved ones. I joke but it is a serious change in policy and privacy violation. Kevin Systrom, co-founder of Instagram, responded a day later with a blog titled "Than you, and we're listening" as a clarification of sorts of the TOS that had users running for the hills.
Yesterday we introduced a new version of our Privacy Policy and Terms of Service that will take effect in thirty days. These two documents help communicate as clearly as possible our relationship with the users of Instagram so you understand how your data will be used, and the rules that govern the thriving and active Instagram community. Since making these changes, we've heard loud and clear that many users are confused and upset about what the changes mean.

I'm writing this today to let you know we're listening and to commit to you that we will be doing more to answer your questions, fix any mistakes, and eliminate the confusion. As we review your feedback and stories in the press, we're going to modify specific parts of the terms to make it more clear what will happen with your photos. – instagram.com Thank you, and we're listening
The blog goes on to basically say that they are just misunderstood. The impression I get when reading it is that they are trying to say that maybe they didn't know people would take the new terms the way they did. I find that hard to believe. I'm supposed to believe that a leading internet company like Instagram that is owned by the even larger privacy-violating-prone Facebook didn't know what message they were sending? These lawyers know what they are writing and what leeway the words give them. I don't buy it.
The easier thing to believe is that Insta, as the Japanese call it, put out the TOS the way it was, purposefully, to try to see what they could get away with. If the hoopla wasn't big then they'd have impunity over your images. If they got caught in a rage fest they'd then have a point to scale back from and still look better than before. Think, a negotiation where you ask for more than you want up front. Facebook has done this before.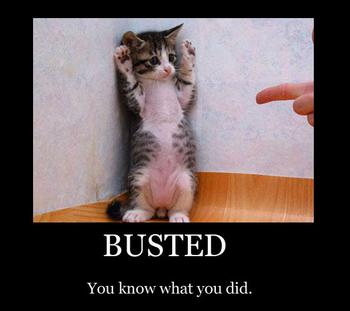 When startups become corporate they are pushed more than ever to turn a profit for shareholders and investors. I'm sure Instagram is faced with this after the almost $1 billion purchase price paid by Facebook earlier this year. In the Information Age the commodity is information. Marketers and business salivate at the chance to get their hands on these millions of social media users data. These companies will continue to push the boundaries of privacy, ethics, and fairness to eek out a bit of extra profit.
For people still uneasy and ready to jump ship there are ways to liberate your photos before you delete your account. Wired.com and others are passing Instaport (Instaport.me) around as one such method so much so that there is a service message at the top of their site saying; "We are expecting high traffic right now. If you have problems downloading your photos, please try again tomorrow or the next days." As TechCrunch put it, they are "buckling under the pressure of people's requests."
So is Instagram really listening or did they just get caught? My money says they tried to pull a fast one.
Additional:
http://www.wired.com/gadgetlab/2012/12/instagram-addresses-tos-rage/
http://www.npr.org/blogs/alltechconsidered/2012/12/18/167559536/the-day-instagram-almost-lost-its-innocence
http://www.wired.com/gadgetlab/2012/12/how-to-download-your-instagram-photos-and-kill-your-account/
Posted on | November 14, 2012 | 1 Comment
"The White Establishment Is Now The Minority" – Bill O'Reilly
This is what is at the heart of the extremist views involving Obama for the most part. Bill is right, it is a changing country. We've been moving towards this change for a long time. What I believe we are seeing is The Crossing of the Fulcrum™ (mine don't jack it). Bill is also right when he says "It's not a traditional America anymore." He means it's not a guaranteed white led America anymore.
Up until the last few years integration was tolerated because the "traditional America" still held all the cards. As I remarked to someone about this subject, it's like a pet. We can love them, share our food with them, even trust them with our children and regard them as members of our family even to the point we'd fight others over them. But that's all contingent upon us maintaining control over them. As soon as that control is threatened by being bit or whatever, the arrangement is no longer agreeable.
What I've seen from many throughout the course of the election is their surprise at the types of comments coming from people they regarded as friends – people saying things that they probably don't realize are offensive and wrong because it is what the culture is and has been. Let's be clear, "traditional America", "traditional American values" were forged in a cauldron of racism with an arrogance of superiority from one group over others. We all know the history. It is true whether the subject is race or religion. Some of our cultural normalcy has followed that type of ideology. Just because the laws were changed doesn't mean some of the traditions and thoughts have as well. When you come to terms with that reality then you understand the malice behind some of the rhetoric. There is nothing wrong with tradition. However there is something wrong with tradition rooted in a past of prejudice, superiority, and ignorance. There is something even more wrong in trying to perpetuate it.
If we go purely by poll results, at least 50% are past those outdated ideals. It would be hard to quantify how many still want to stick to them. It would also be unfair to those that are on the opposing side but don't agree with those traditions to even try. So it can be left to this. To those people who fit that characterization your legitimate opposing viewpoint is valid and respected. It is your duty to distance yourselves from that pariah in your party, group, friends, family and associates. You need to pull them aside and let them know that they are living in a past that was built upon committed wrongs. It is unfortunate that, as they stand in your ranks, your voices will be confused with theirs and you will be painted by the same brush that paints them.
To those that fall within that "traditional American values" category, that one that thinks an over ruling "White Establishment" is the proper order of things, know this, you are making yourself irrelevant in a society moving forward. You are also making others that side with the cause you have latched on to look bad. Time is not on your side. I understand change from what you are used to isn't always pleasant. I'm not the biggest fan of it myself. We have to look at it though and see why it's coming and why we fear it. Is there a real cause to be afraid or is it something we were raised to believe is something we should be afraid of? Or has the foundation of the construct of our society been one that exemplified a culture that brings about that fear? For multiple generations now people have accepted and understood the errors of the past. It's time for you to do the same otherwise your irrelevance awaits you with open arms.
A re-elected Barack Hussein Obama signifies that shift of ideas in this country. It's not a post-racial anything by any means but it is a tilting towards the other end of the balance beam. The first election could have been a fluke – something for the history books. The second says something more definitive in the ideals of many in this country. It says that we don't have an issue being led by someone who does not look like the other 43 Presidents and we do have an issue with extremism and outdated ideologies. It also shows that many of the previously silent won't be so any more.
"American", "traditional values", sometimes "Christian" and similar phrases are thrown around to incite fear in the hearts of people who feel a Manifest Destiny type right over what it is to be a legitimate American. The thing that Republicans and those in the extreme conservative camps are seeing and afraid of is the rise of historically marginalized groups increasingly unwilling to be victims of second class subjugation. Yes twenty years ago Obama would have been stomped in the election. Twenty years before that he would have been new to being allowed to vote. Twenty years before that there were water fountains that he couldn't drink from because of the color of his skin. So the fact that he has won re-election to the office of President of the United States over that "white establishment" candidate in the midst of an extremely vitriolic conservative atmosphere is forward progress.  I am talking about a climate that has witnessed deliberate race baiting against him and minorities by elected officials and leaders of the movement, attempts to legislate voter suppression, and an overwhelming financial outlay to try to secure a victory for the beliefs that think those tactics are ok. That does say something positive about the people of America. It also says something about the idea of attempting to reach one facet of a more perfect union.
So yes Bill, we want stuff. We want stuff like equality in thought, word, and deed. We want stuff that isn't a hand-me-down from the days when it was solely your stuff. We want the same stuff that you have benefited from and have held from us. We want stuff that is a part of the fabric of the nation not just a patchwork piece that is tolerated. We want stuff like a seat at the table and a name on the deed of the house it is in. We aren't tenants, nor children to be patronized. We are cohabiters. Those that see things that way are becoming more the majority with each generation and unless you learn from the error of your ways you will evict yourselves. We won't vindictively force you out but that stubborn unwillingness left inside of you will eat you alive from the inside out as things become more at odds with the past that you desperately cling to. Man does not change time, time changes man.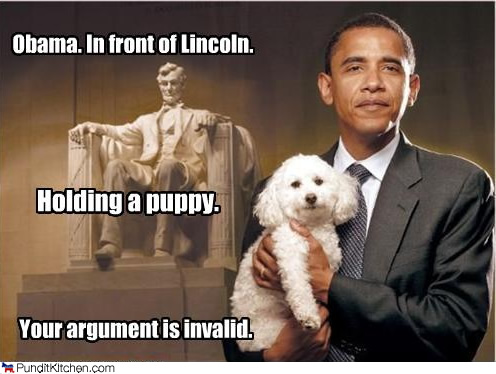 keep looking »