Posted on | November 26, 2014 | No Comments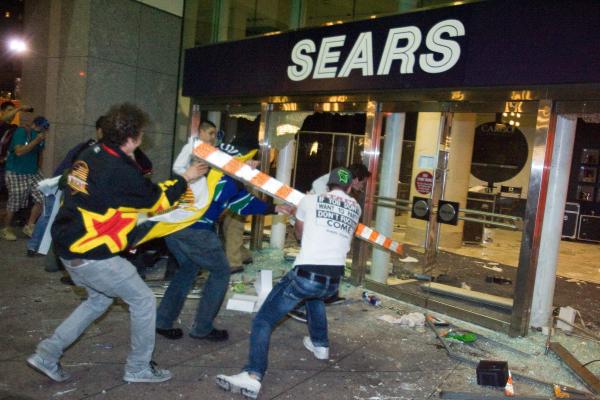 It's a belief that is most certainly not true yet often believed and repeated.
Mainstream media, social media, talking heads, pundits (indie or otherwise) have been in over drive in the wake of the grand jury's decision not to indict Police Officer Darren Wilson for the shooting death of unarmed teenager Mike Brown. The accompanying protests and riots fill timelines, news feeds, streams, and airwaves. The ugly sides of some people are on full display in 140-characters or less. In the discussions, people may and will disagree yet no matter how much they try to justify their point, the words they use in that discourse will highlight their inner beliefs and betray their defense.
Some of the comments that are going around tries to push the idea that these riots are par for the course for Black people. Of course it's not true but it's what people believe due to an ongoing fear of Black folks. The way Black people are depicted in the media and entertainment adds fuel to the idea that Black people are all violent criminals and thugs, so of course when something like this happens some will argue against the innocence of the Black victim. To that point, Darren Wilson described Mike Brown as looking like "a demon" in his description of the events. The comments going around perpetuate the idea that Black people are violent; that only Black people riot. Jesse Jess, author, and founder of The Annual Underground Music Awards and The A&R Power Summit, tweeted numerous examples to the contrary showing White people rioting. Others gave similar examples.
Posted on | November 7, 2014 | 1 Comment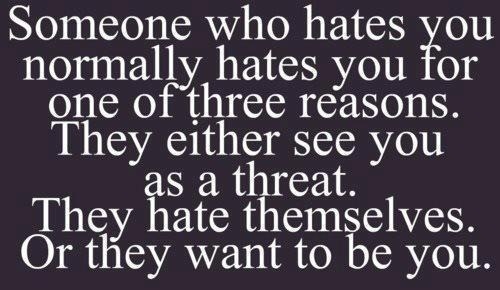 The exposure of killings of black people by law enforcement, or wanna be cops, has shown the world a very ugly side of the United States of America. It's nothing new of course but with a camera in every pocket these incidences see the light of day more often now. Jessie Williams, most known for his role as Dr. Jackson Avery on Grey's Anatomy, used his platform on Twitter to speak on these realities.
The questions he raises I've often asked myself, even more so lately. What is it about blackness that enrages whiteness? Certainly there are some long-standing emotional connections to generational learning and stereotyping. Even then, as Jessie Williams mentions, black people were never a threat to white people. Why is it when a black person is killed, there is a section of the population who go into a defensive white hooded mode. Why is it that a Darren Wilson defense fund raises six figures before he's even charged with anything. Why was Trayvon Martin's killer exalted and large amounts of funds raised on his behalf? Trayvon's killer wasn't even white, even though he appeared to be, but being that the victim was black that seemed to be enough. The celebrations aren't done in the reverse. Why do some feel it's ok to do so, to mock the victims as if they weren't humans as well?
This is a problem. There is something about black skin that seems to trigger this type of unfeeling hate. Where does it come from? As I mentioned, I've asked myself these same questions many times. I even look to other cultures where the white skin is prized while the dark skin is shunned. You could almost pick any country and see the divide. India, Japan, Latin America all have varying shades of their population but white skin is more coveted. I was recently in the Philippines and it was no different, the faces on the advertisements were dominated by the lighter skin Filipinos. I know this is a bit of a digression but perhaps it's all linked somewhere.
While previously discussing another topic with a friend in law enforcement he said "the
violent culture of black youth" in a statement. This incorrect belief in black youth being violent is part of the problem as well. This painting of an entire people with the same brush as a few allows people to feel this indifference when this atrocities happen. People feel automatically that the killing of a black person was justified because they are all thugs and violent. It is an obviously dangerous stereotype that is pervasive, cultivated, and encouraged.
One thing is for sure, this behavior and mentality doesn't demonstrate a problem concocted by people of color but of those that hold that hate. This isn't Jesse Williams first time speaking on such things. He was outspoken in interviews regarding the trial of Michael Dunn, the killer of 17-year-old Jordan Davis in September, 2012. In that interview he mentions the OJ case but we can go to the Rodney King case as well. There is a gut check that needs to be had.
Jessie Williams had this to say.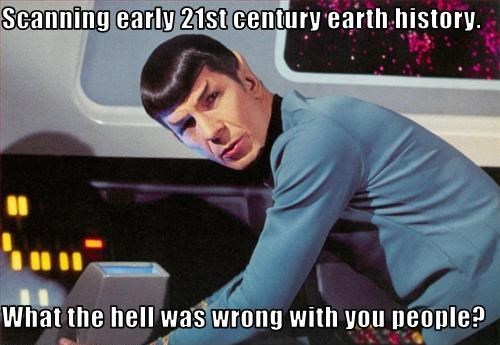 Seriously.
Posted on | October 27, 2014 | 3 Comments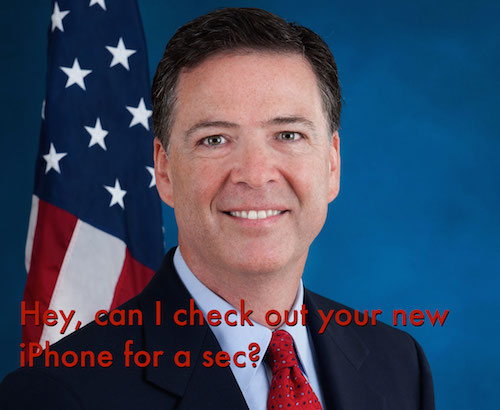 There's been a lot of fuss lately about Apple's move to take themselves out of the encryption loop when it comes to having access to your private data that you store on products you purchase from them. Apple will no longer have access to the private keys that can decrypt the information on your personal devices. Google quickly followed suit. The decision makes them unable to comply with law enforcement's request for your private information. The move was celebrated by users concerned with the privacy of things they save on devices that have become ubiquitous to modern life. That ubiquity is what gives law enforcement a raging erection at having access to such a detailed cache of personal and private information. They were not amused at no longer having easy access and went into 'the sky is falling' mode led by FBI Director James B. Comey in a session at Brookings Institution in Washington, D.C.
"…those of us in law enforcement and public safety have a major fear of missing out—missing out on predators who exploit the most vulnerable among us…missing out on violent criminals who target our communities…missing out on a terrorist cell using social media to recruit, plan, and execute an attack.

Criminals and terrorists would like nothing more than for us to miss out. And the more we as a society rely on these devices, the more important they are to law enforcement and public safety officials. We have seen case

after case—from homicides and car crashes to drug trafficking, domestic abuse, and child exploitation—where critical evidence came from smartphones, hard drives, and online communication." - "Going Dark: Are Technology, Privacy, and Public Safety on a Collision Course?" – FBI Director James B. Comey
Comey talks as if he and law enforcement are entitled to our personal data. It's as if he believes that we are wrong for wanting privacy.
"And with sophisticated encryption, there might be no solution, leaving the government at a dead end—all in the name of privacy and network security." – James B. Comey
It seems that Comey doesn't understand how much privacy is important. In this post 9/11 world where law enforcement and government have eroded our liberties, civil rights, and privacy, this statement shows just how little he values it as long as he gets what he wants. This type of thinking doesn't help foster trust. In case he hasn't been paying attention, the people don't trust law enforcement or the government. We aren't being given reason to.
Let's look at what we've been witness to in regards to trust from those that are supposed to protect and serve us: we are over two months in with protests in Ferguson and the shameful police response against civilians there, the killing of civilians by police across the country, the NSA's massive warrantless internet and telephone spying program on everyday United States citizens and even members of Congress, the Edward Snowden revelations, the Project Prism surveillance program, the DEA impersonating Sondra Arquiett on Facebook using her pictures and even those of her children to create a profile to interact with suspects in a drug investigation, the California Highway Patrol ring of officers who have been stealing nude photos of women they stop and share them as a game, and the program of a coalition of several police agencies in Virginia that are stockpiling private phone records put together with little oversight. This isn't an exhaustive list by any means yet it is mentally exhausting to think about.
"I think it's time to ask: Where are we, as a society? Are we no longer a country governed by the rule of law, where no one is above or beyond that law? Are we so mistrustful of government—and of law enforcement—that we are willing to let bad guys walk away…willing to leave victims in search of justice?" – James B. Comey
Comey is correct. It is past time to ask about where we are as a society given these revelations about those with the type of power that these agencies have. If he is serious about a dialogue about public trust and the organizations that are supposed to be trustworthy he has to start by fixing these issues. You can't ask the people to trust you while at the same time aggressively violating that trust. Those with this responsibility should be held to a higher standard; should hold themselves and each other to a higher standard. Trust is easily broken but hard to get back. He may head the FBI and have no control over the other agencies, government, or local law enforcement but nonetheless he and his agency will be painted with the same brush.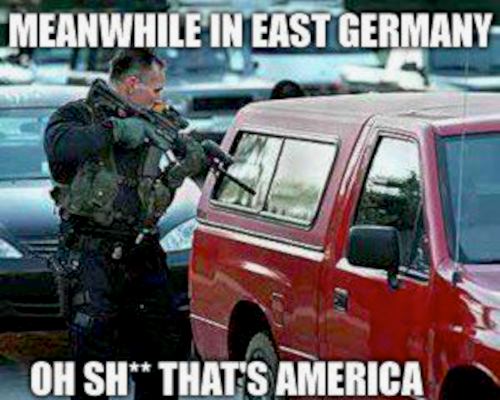 This mistrust is the fault of law enforcement. Every time the line has been crossed, every time the blue wall of silence protects one of their own, every revelation of transgressions upon the citizens you serve that takes place places the fault squarely on the shoulders of those in power. If you have the ability to fight against it and don't then you are allowing it to continue to the detriment of all our sakes. You want a dialogue? Start there.
Don't forget about the position the people are in. Many feel like they are caught in between the proverbial rock and a hard place. On one hand there are legitimate threats from criminals trying to do harm to them. On the other hand are the people that are supposed to uphold the rights and protect the safety of citizens abusing their authority and power. We've went from "innocent until proven guilty" to "guilty until proven innocent". From collecting information on suspects to collecting everyone's information and treating the population with suspicion.
"I want to get a better handle on your thoughts, because those of us in law enforcement can't do what we need to do without your trust and your support." – James B. Comey
If trusting law enforcement scares some people more than the threats you describe then you have failed in what you do. There is no debate on whether we need law enforcement agencies, or course we do. The debate is about whether they are out of control and trustworthy.
Additional:
http://www.brookings.edu/events/2014/10/16-going-dark-technology-privacy-comey-fbi#/full-event/
http://www.fbi.gov/news/speeches/going-dark-are-technology-privacy-and-public-safety-on-a-collision-course
http://www.infoworld.com/article/2838181/security/clueless-fbi-sabotages-its-anti-encryption-campaign.html
http://www.washingtonpost.com/business/technology/2014/09/25/68c4e08e-4344-11e4-9a15-137aa0153527_story.html
http://www.theguardian.com/us-news/2014/oct/16/fbi-director-attacks-tech-companies-encryption
http://www.theguardian.com/commentisfree/2014/sep/30/iphone-6-encrypted-phone-data-default
http://thefreethoughtproject.com/cop-stole-nude-photos-dui-suspect-game-police/
http://www.washingtonpost.com/news/morning-mix/wp/2014/10/07/dea-created-a-fake-facebook-profile-in-this-womans-name-using-seized-pics-then-impersonated-her/
http://www.wired.com/2014/10/virginia-police-secretively-stockpiling-private-phone-records/
Posted on | September 11, 2014 | No Comments
It's that time of the year where Apple self-proclaims themselves the ushers of the next big thing. This year's two big reveals at Apple's September 2014 Special Event were the latest iteration of the game changing smartphone, the iPhone 6, and the much speculated about, Apple Watch or as the rumors called it, the iWatch.
The iPhone comes out every year with some speed and power improvements and a barely distinguishable, at least to me, design case. Regardless of with Jony Ive says and no matter how nice they are to look at, they all still basically look the same. So all the adjective-filled talk about the new a design does little for me, it's always about what's under the hood. As expected, iPhone 6 brings more power, speed, better camera and screen, and increased battery life. Par for the course. However, the M8 chip was impressive.
"The new sensor should be able to know whether you're running, riding your bike, or walking, and it'll be able to estimate distance as well as how far you've gone. It'll even be able to track elevation for the climbing-inclined thanks to its very own barometer, which will pick our your relative elevation by measuring air pressure. " – gizmodo.com The iPhone 6′s New M8 Chip Makes It a Truly Badass Fitness Tracker
To me that is pretty amazing. I don't think these sensors get the awe they deserve because, as Apple always puts it, "they just work". This M8 chip will be very useful for developers in creating new apps or adding features to current ones, especially in the fitness tracking realm. Apple has made it no secret that they are going after that market as well. Good on them, we could all use a but more exercise these days.
Let me say, I'm an Apple fan, not fanboy as there are definitely some sour tasting apples in the Cupertino grove. See what I did there? I am stocked with Apple products. I am typing this on a Macbook, I own two Mac desktops, an eMac, a Powerbook Titanium, and an iPhone 4. This past year I lost my 80 gigabyte 3rd generation original iPod on a train. I miss you. My family members are all also willing prisoners of the Apple ecosystem. Let me put it this way, my uncle still has a working
Apple 2 and my grandmother has a better iPhone than I do. So yea, we like the products.
Instead of colors this time the latest iPhone comes in sizes. Presumably the rainbow of colors idea which followed the iMacs aren't going any further than the iPhone 5c. This time we get the iPhone 6 at 5.44 inches long and 2.64 inches wide and the iPhone 6 Plus at 6.22 inches long and 3.06 wide. Plus meaning huge. This is where I'm at an impasse with Apple and the iPhone. This larger size phone aka phablet popularized by the Samsung Galaxy and HTC lines, is entirely too large! Especially the 6 Plus at 6 plus inches. I don't want something this large in my pants (had to do it; giggity). It's not convenient. You need a purse or a backpack to carry this thing around. Or I'd have to dig out that old fanny pack for it. You know you had one too; don't judge me. iOS 8′s Reachability "feature" that allows you to reach something at the top of the screen with one hand by pulling it down to where your hands are, to me, is proof that the device is too big. Look at that retina display of densely packed pixel eye candy goodness displaying a blank top half of the screen. Gorgeous.

I wasn't a fan of the increased size of the iPhone 5 but it wasn't a pocket buster at 4.87 inches long and 2.31 inches wide. It's one of the reasons I held on to my Steve Jobs approved size, 4.54 inch long and 2.31 inch wide, one-hand useable, iPhone 4. Jobs famously said of the crop of larger phones that were being rolled out against the smaller dominate iPhone that, "You can't get your hand around it," followed by, "No one's going to buy that." He was wrong about people not buying the larger phones but absolutely correct about the inconvenience of not being able to get your hand around it. This leaves me stuck as to where to go after I buy the newly reduced iPhone 5s because I definitely will not buy an ogre sized phone. At least give us a pocket sized version if you are going to do different sizes now. The iPhone Mini could be the original size. If I can't work it with one hand or fit it comfortably in my pocket it's useless to me.

At that size, the technology gets in the way. Co-founder of both Twitter and mobile payments company Square said it well, "The best technologies, they disappear, they fade into the background and they're relevant when you want to use them, and they get out of the way when you don't." Steve Jobs would probably agree. Isn't Apple's "just works" philosophy saying basically the same thing?
Pages: 1 2
Posted on | August 13, 2014 | No Comments
UPDATED — Nov. 26

St. Louis County Police Scanner

The ongoing fight in Ferguson in protest of the police murder of Mike Brown. If these streams go down and you know of another please leave the link in the comments.


Also check the live stream of information from Reddit
http://www.reddit.com/live/tdrph3y49ftn/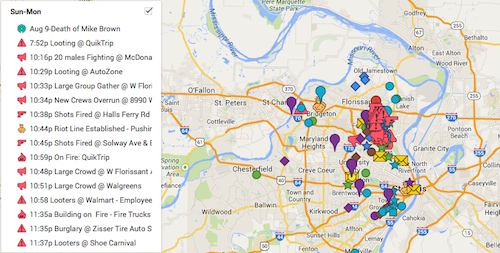 Incident Google map of incidences in Ferguson: https://mapsengine.google.com/map/embed?mid=zQXCU9jTCWt8.k_AxWZwk4ODM
keep looking »